Did you know that you can asynchronously message your Primary Care doctor? It's easy! All you have to do is subscribe to HealthTap, and select your preferred Primary Care doctor. To start receiving personal care from your chosen doctor, please book your first video appointment at your earliest convenience. You'll get to share your medical history, explain your current health goals or concerns, and establish an ongoing doctor-patient relationship that we hope you'll value for a long time.
After your first virtual visit, your doctor will be able to help you by text for follow-up questions and care between visits, all within 1 business day. Please note that your doctor may be limited in the information or treatment that they can provide without having had a prior visit with you. This messaging service is only available to our subscribers and only within the Primary Care clinic. Urgent care doctors are not available for messaging at this time.
To select your Primary Care doctor and begin messaging, please follow these steps:
Select "

Talk to a doctor

"

Select the icon of the person for whom the new doctor will be assigned to as well as verify their current location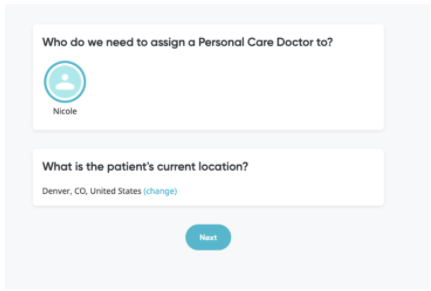 Select your preferred doctor, book an appointment and if you have already completed a visit, send a message!
To begin messaging after you've selected your Primary Care doctor, follow these steps:
1. Log in to your HealthTap account
2. In the Talk to a Doctor tile, select the "Text" button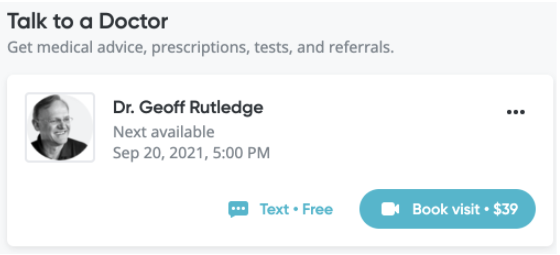 3. Begin messaging with your Primary Care doctor!
Please note that if you have not completed a previous visit with your selected PCP, you will receive this message after messaging the doctor until you do so.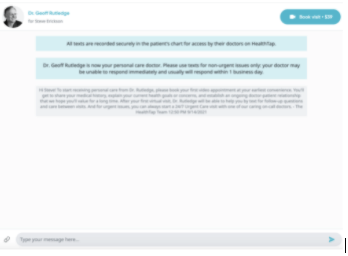 For urgent issues, you can always start a 24/7 Urgent Care visit with one of our caring on-call doctors.