If you have added a dependent under People You Care For, he or she will be eligible for virtual visits on HealthTap as well.
To initiate a virtual visit for your dependent:
1. Log in to the main HealthTap account of the primary account holder
2. Select "Talk to a doctor"
3. You will have the option to choose who the virtual visit is for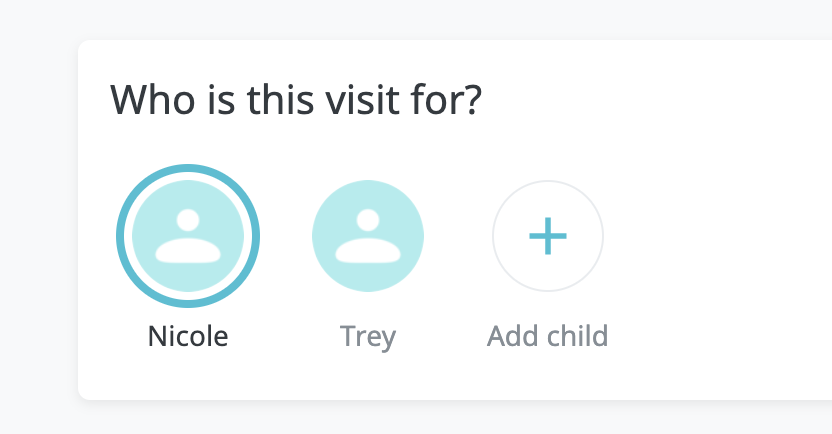 4. The virtual visit, the SOAP note, and any treatments associated therein will be in the selected individual's name